Vertical Roller Grinding And Milling Price
Product Introduction
Grinding mill is a new-type grinding mill developed by our company for decades, combining rolling, impacting and grinding to one. It is an ideal ultra fine ground calcium carbonate grinding mill for deeply processing non-metallic minerals which hardness less than Moh's 5, such as calcium carbonate, barite, talc, gypsum, calcite, limestone, calcium oxide, bentonite, dolomite etc. The finished particle size can reach 325-3000 mesh(3.5-50 microns).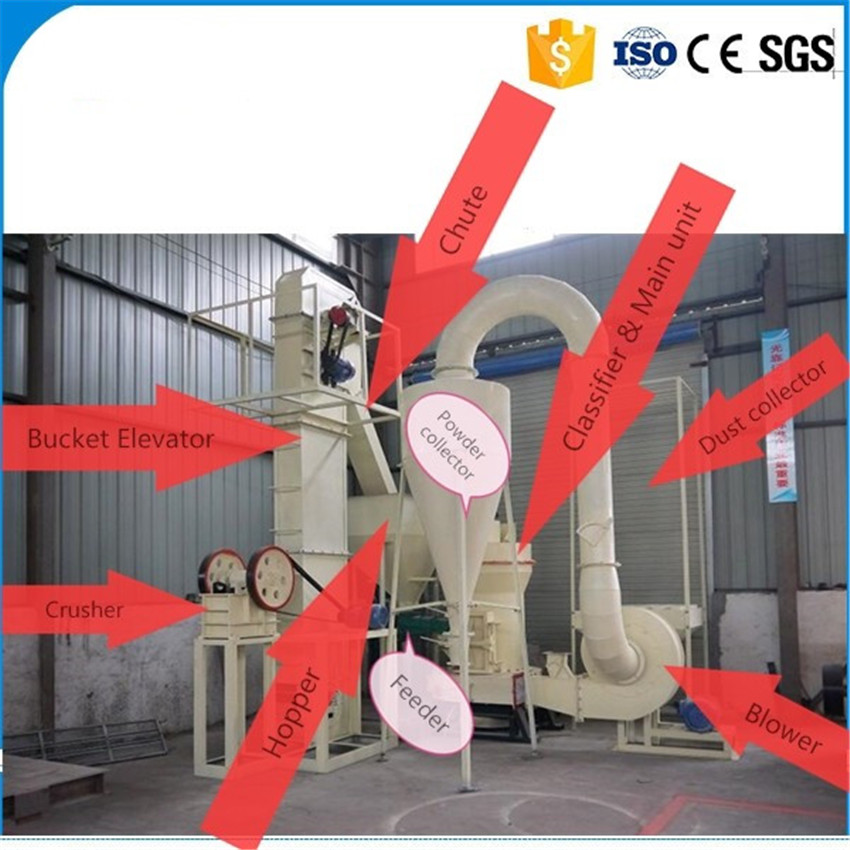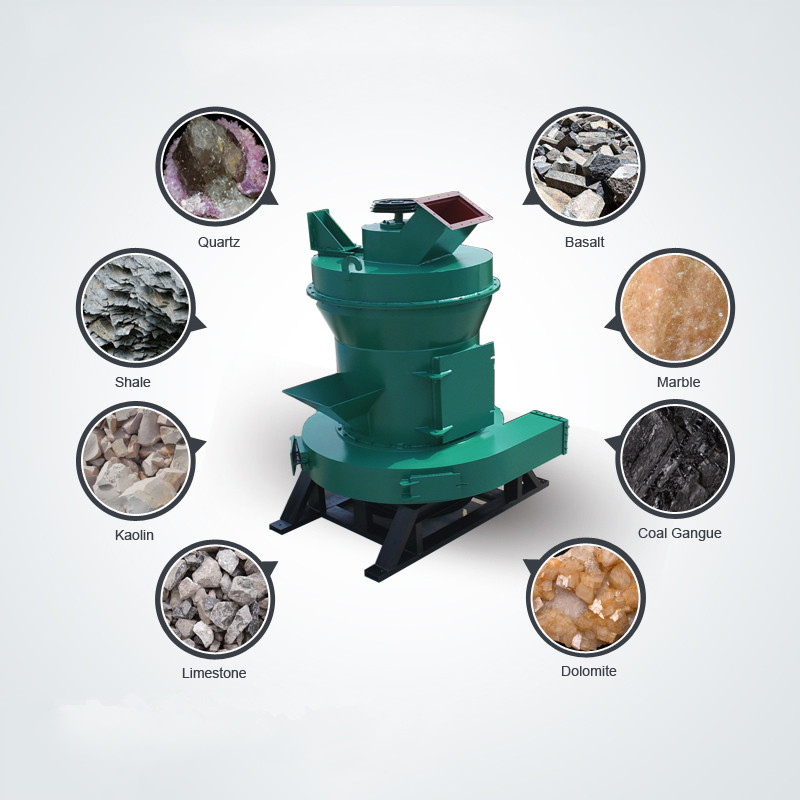 Features
1. Higher output. Its output increases by 10%-20% comparing with Raymond mill under the same power condition.
2. Larger range of final fineness. Size of final product can be 0.613mm (30mesh) –0.033mm (425mesh). Some can reach the fineness of 0.013mm (1000 mesh).
3.Good dust control. High Pressure Suspension Mill meets the requirement of national dust-dump standard.
4.Easy to operate. The whole system is combined by some independent systems, and the cohesion between the systems is good.
5. Excellent sealing. The multi-class seals are adopted to keep the grinding equipment.
The Working Principle
Firstly, raw material is crushed by Jaw Crusher to the required size, which is lifted up to the hopper. Secondly, the raw material goes into the grinding chamber through the electromagnetic Vibrating Feeder at an even rate. Thirdly, the raw material lifted by the shovel is ground into powder between the ring and roller. Fourthly, the powder is blown up to the cyclone collector through the classifier, which will be collected through the discharging valve. The unneeded powder, which cannot go through the classifier, will be reground into the needed powder.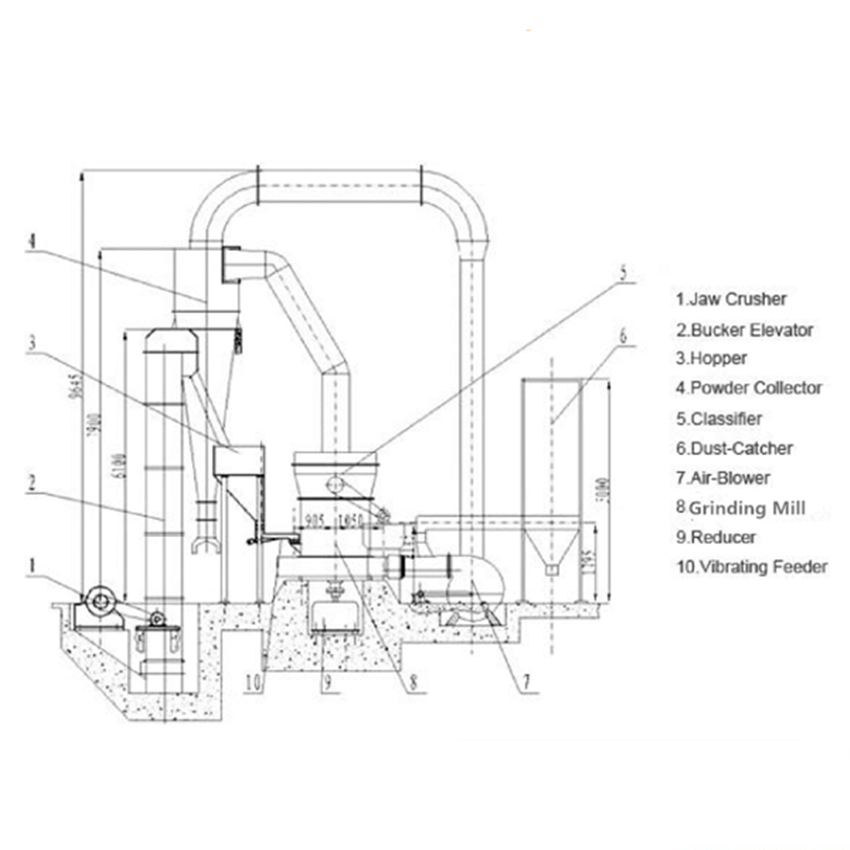 Technical Parameters of Stone Grinding Mill Machine
Model
HGM80
HGM90
HGM100
HGM100L
HGM125
Ring Diamater(mm)
800
900
1000
1000
120
Ring Number(layer)
3
3
3
4
4
Roller Number(piece)
21
24
27
36
44
Main Shaft Speed(r.p.m)
230-240
200-220
180-200
180-200
135-155
Input Size(mm)
0-20
0-20
0-20
0-20
0-20
Finished Size
(micron/mesh)

5-4

7(325-2500)

5-47

(325-2500)

5-47

(325-2500)

5-47

(325-2500)

5-47

(325-2500)

Capacity(t/h)
0.5-4.5
0.6-6.5
0.7-7
1-8.5
1.5-12
Overall Dimension
(LxWxH,m)
13.9x4x6.2
14.7x4.8x7.2
18x4.6x8.6
18x4.6x8.6
14x9x10.25
Power(KW)
123-143
168.35
221.6
243.95
344.4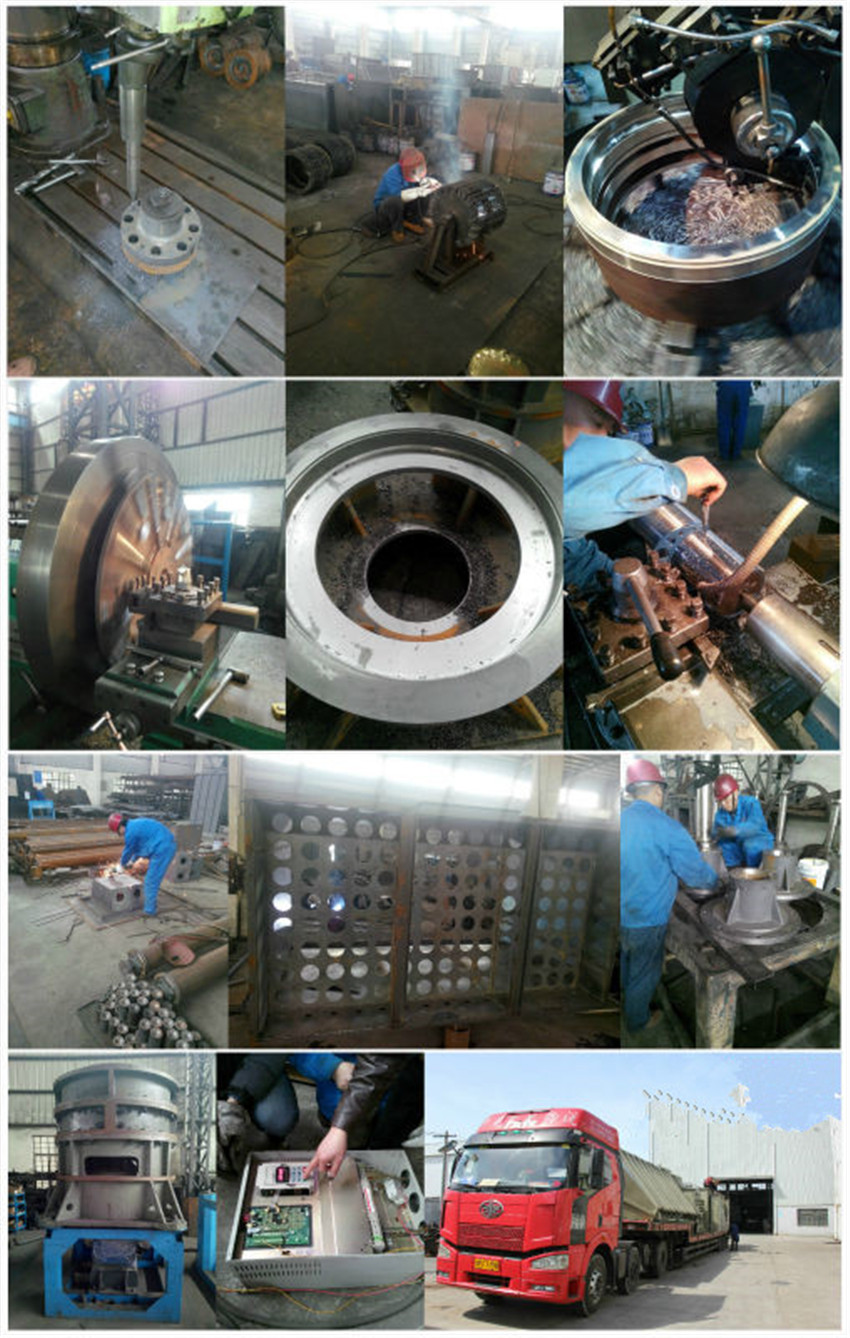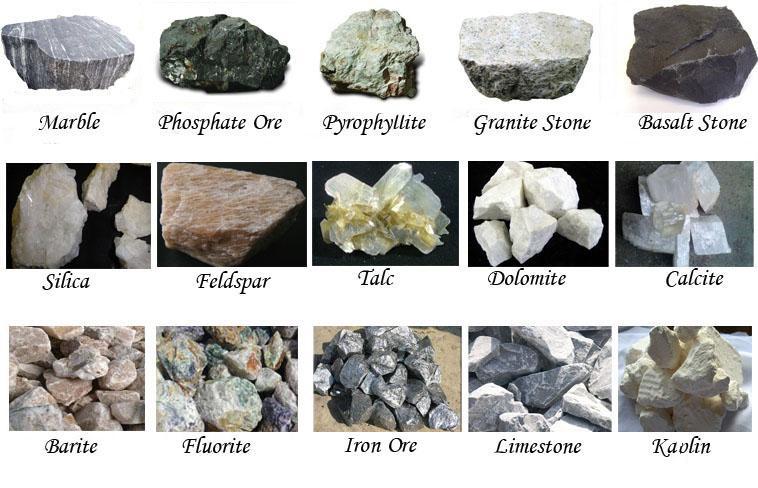 Package And Shipping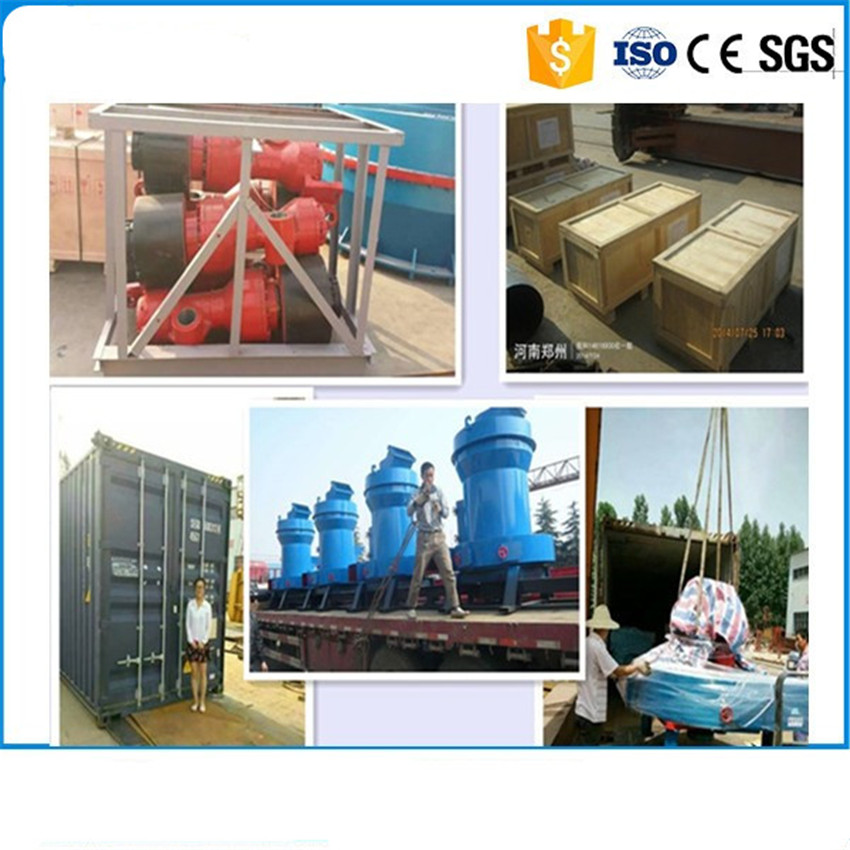 Customer's Case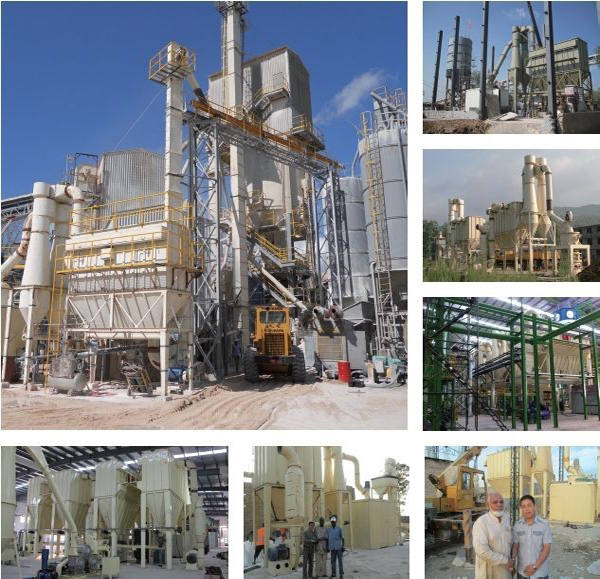 Our Company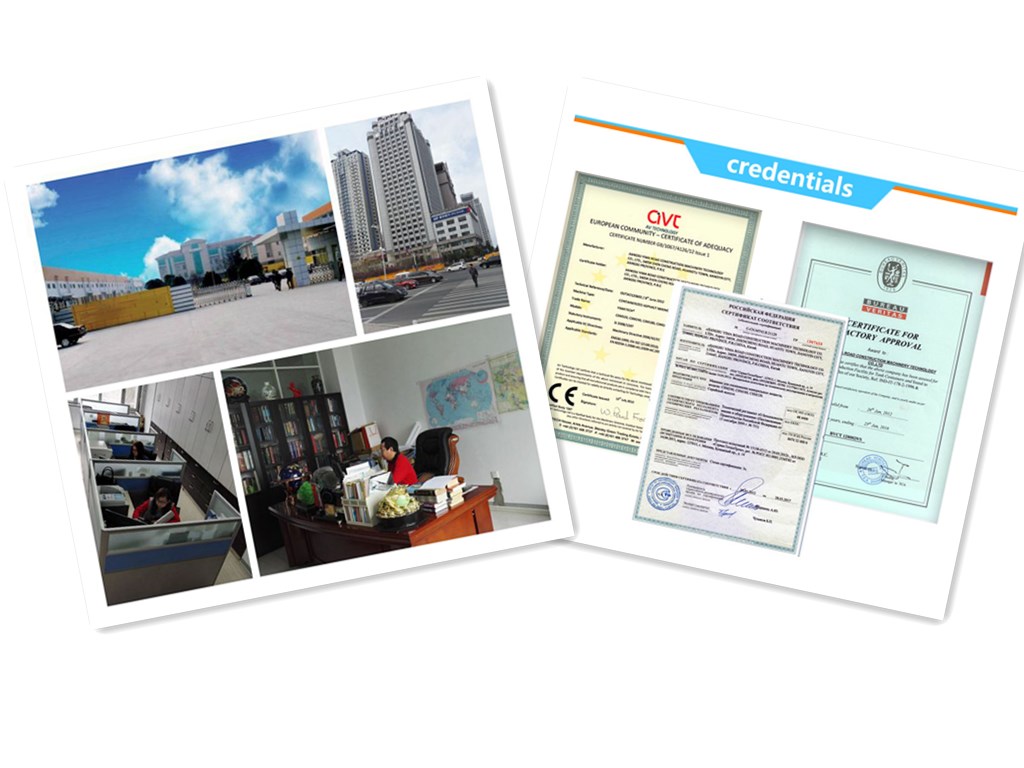 Harbin Zephyr Trading Co.,Ltd locates in the north of China, province Heilongjiang,city Harbin.This is an international trading company mainly exports large Road Machinery such as:Asphalt Mixing Plant,Concrete Mixing Plant, Crusher ,crushing and screening production line,Excavator,bulldozer,loader,truck crane,dump truck,Concrete Mixer Truck and so on...
As one of the first professional supplier of asphalt mixing plant and concrete mixing plant in China,we have always given attention to maintaining our higher level quality control and service , and we have received the ISO9001,CE,SGS etc certificates.Our equipment has exported to 35 countries,including:Russia,India,Bangladesh,Ghana etc.
If you have any inquiry about the concrete mixing plant or constructions machinery,please fell free to contact us,We are always warmly welcome you to come and look forward to our meeting!
FAQ
1. What advantages does your grinding mill have?
The main advantage of our grinding mill over other kinds of mills is that you can grind a friable or crystalline material to 5 - 47 microns average particle size and classify in a very narrow particle size range at the same time; with one grinding machine, you can get different size powders, from 47 microns to 5 microns. There are no screens to plug or be punctured, and the capacity can vary from 0.5t/h to 12t/h.
2. How does your milling compare with other methods of grinding such as a hammer mill?
Superfine powder is the biggest advantage of our grinding mill. With the developing trend of fine and super fine powders, our gridning mill gonna be the one which suit the market demands best. Well designed, high speed mechanical mills can grind some friable materials into the low micron-size range; but, wear and product contamination is a serious problem, as is attritional heat. Practically, the high-speed mechanical mill (ball etc. mill) with a typical mid range of 400 mesh. Abrasive products will seriously erode most ball mills, adding metallic contamination to the product. Materials that degrade with heat or have low melt temperatures are a problem in ball mills because of the heat generated in the mill. Well, our grinding mills have overcome the above problems and guarantee good grinding effect for powders. Also, we save a lot of energies at the same time.
3. What particle size range does your grinding mill produce?
Our grinding mill will grind non-inflammable, non-explosive and brittle materials with Moh's hardness under 9, such as calcite, chalk, limestone, dolomite, kaolin, bentonite, talc, mica, magnesite, illite, pyrophyllite and vermiculite, sepiolite, attapulgite, rectorite, diatomite, diatomite, barite, gypsum, alunite, graphite, fluorite, rock phosphate, kalium ore, pumice, diopside, etc down to 5 to 47 micron average particle size range. Typically, normal raymond mill can only get 50-325 mesh powders, while with our grinding mill, 325-2500 mesh powders are available and you can vary the particle size with one machine.It enlarges your choice and gets you more profit.
4. How do you adjust particle size in your mill?
Particle size is adjusted primarily by a change in the classifier. You just need to change the current on the display screen and you can change the particle size. It is simple and convenient, also quick.
Contact Us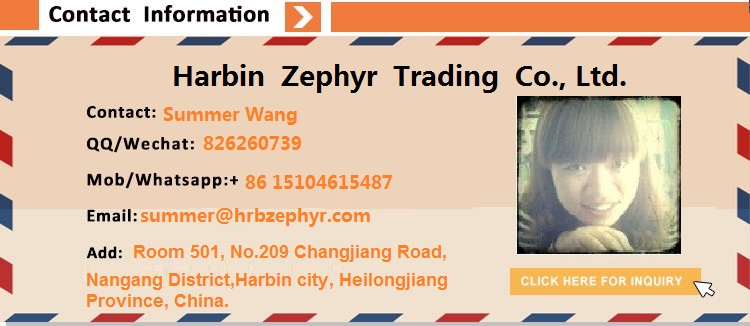 Looking for ideal Grinding And Milling Manufacturer & supplier ? We have a wide selection at great prices to help you get creative. All the Vertical Roller Mill are quality guaranteed. We are China Origin Factory of Grinding Mill Price. If you have any question, please feel free to contact us.
Product Categories : Crushing & Screening Plant > Grinding mill machine